2017 Summer Program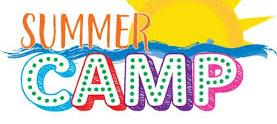 HAVE A SPECTACULAR SUMMER
WITH LEAPSTART CAMPS!
We have designed seven weeks of amazing summer experience! Our well structured camps will have an engaging theme, each week. With two interesting field trips, several outings, amazing indoor activities and healthy nutritious snacks, your kids will have utmost fun while learning interesting skills!
June 12th-16th Leapstart Performing Arts: Disney Theme  (De Anza Location)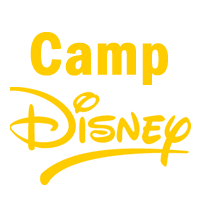 This summer give your son or daughter an experience of a lifetime with our expertly designed Performing Arts program. Students will be taught excerpts from the DISNEY repertoire with focus on singing, diction and expression, bringing Disney songs to life. Our ensemble will provide tools for kids to have the confidence, motivation and techniques to overcome stage fright! 
June 19th-23th Hogwarts Camp  (De Anza Location)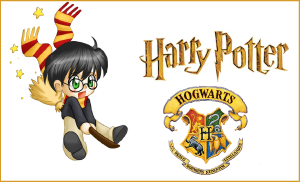 Kid will have an amazing experience graduating from the famous Hogwarts School of Witchcraft and Wizardry!  For five days, they will immerse in the world of Harry Potter while hearing stories, creating craft and having fun with interesting activities! They will explore Harry Potter's world of Astronomy, Magical Creatures, and Potions and join others in experiencing the amazing world of Harry, Ron, Hermione and of course…You Know Who…
June 26th -30th  Leapstart Performing Arts: Broadway!  (De Anza Location)

Our BROADWAY repertoire is the perfect camp for any boy or girl to learn how to project themselves on stage, learn diaphragmatic breathing music concepts, improve vocal range, while learning the tools to be comfortable on stage, exhibit confident and be expressive. Our one week Broadway show will teach them how to focus and maintain proper eye contact while connecting with fellow actors and audience!
June 26th- 30th 3D PRINT + CHOCOLATE PRINT (De Anza Location)

Want to get your chocolates printed? This summer, we will take 3D printing to a whole new level with some cool materials like chocolates and cookies. With our bio-printers, your kids will have the basic 3D design tools for this BYOD class. Don't forget to bring your own device!
July 10th – 14th  Draw, Origami & Henna!  (De Anza Location)



Whether kids have passion for art or not, they will love to be part of this camp! It's filled with interesting activities that will capture any mind. They will create ORIGAMI and explore drawing geometric shapes to create a take-home ZENTANGLES college, while others will be intrigued by the how HENNA patterns can be so intricate yet so capturing!
 July 17th-21st  Young Chefs (De Anza Location)

Young Chefs camp is specially designed for kids of all ages to have a unique experience. Packed with techniques needed to embark on a lifetime love of cooking, this camp lets them experimenting with interesting kid-friendly recipes, prepare interesting snacks, learn about the importance of a healthy and balanced meals. While enjoying outdoor activities, they will also learn about kitchen safety, snack preparation, and table manners. Be prepared to enjoy some kid friendly recipes!
July 24th-28th Nature Explorers! (De Anza Location)

How does water activities, nature exploration with an educational field trip sounds for a sunny summer camp? They will get to combine outdoor nature walks, explore scientific projects with H2O, bubbles and more! There five days will be full of exploration and activities that will make each kid love every bit of this week!
July 31st-Aug 4th  Dance Fusion Camp  (De Anza Location)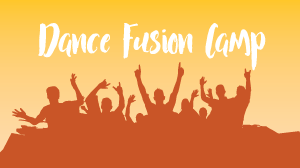 There's classical, there's bollywood, there's yoga, and free form…all combined into creating an awesome experience for kids who love to dance AND those who don't. Each day kids will get to explore a new dance form, learn coordination and pick up rhythm sense. Kids will explore their creative ability and find new ways to express themselves through the medium of dance & music!
All Mad Science camps will take place at De Anza Loction
Reactions in Action (ages 5-12)
Junior Mad Scientists dive into the realms of the Chemical and Physical world in this crazy week of non-stop action – and Reaction! Kids get to bring home spectacular experiences and cool gadgets, that they will design in the lab!
Young biologists explore nature, birds, beasts and engineer animal habitats. They will discover what the world of nature is all about while building water filters, exploring creatures and discover nature's smallest creatures.
NASA: Journey into Outer Space (ages 5-12)
Mad Science and NASA have teamed up to bring excitement and wonder of space in full thrust and propulsion! Kids will explore the atmosphere on earth and beyond! Probing the mysteries of solar system, meteors and space phenomena, they will have an experience that is truly out of this world!
It's a bird! It's a plane! No, it's…everything from the earliest flying machines to the first rocket flights! This hands-on Mad Science program will teach about aerodynamics and the world above us!
Eureka! Young Inventors' Camp (ages 7-12)
Creative Contraption Warning! This Mad Science camp is designed by the kids- the Inventors! With a little bit of ingenuity, kids will construct, catapults and challenge themselves to build simple machines with basic materials and their imagination!
Look out 007- Mad Science Spy Academy campers are here! From decoding messages to metal detectors and night vision, campers will have the opportunity to check out cool spy tech equipment and take home lots of gadgets like a UV Fingerprint Finder!

LEGO ROBOTICS JUNIOR SUMMER SERIES
Junior Summer Camps will be held at De Anza Location
Leapstart After School, 10594 S. De Anza Blvd Cupertino CA 95014 
Junior Camp | Grades 1-2 Learn programming on Bee Bot, Dash, Cubetto, WeDo, Scratch Jr. and other programs.
Camp Dates: 
June 12th – June 16th
June 19th – June 23rd
June 26th – June 30th
July 10th – July 14th
July 17th – July 21st
July 24th – July 28th
July 31 st- August 4th
​No Camp July 3rd – July 7th
LEGO ROBOTICS SENIOR SUMMER SERIES
Senior Summer Camps will be held at Stevens Creek Location
Leapstart After School, 21271 Stevens Creek Blvd # 410, Cupertino, CA 95014
June 12th-16th Senior Camp | Grades 3-6 Intro to Robotics This is a intro to robotics and programming for EV3, Bee Bot, Sphero, Dash, Cubelets and UBTech.
June 19th-23rd Everything EV3 Learn robotics competition strategy, programming and engineering secrets to be used in FLL on EV3 platform.
June 26th-30th Humanoid Robotics, Animatronics and Bionics Build and program Humanoid Robots, Animatronic Robotics, explore Artificial Intelligence, Bionics and Cyborg Intelligence.
July 10th-14th SUMO and Battle Bots! Build battlebots including SUMO, and compete in an epic week of robot wars using proprietary building plans and competitive Lego building skills.
July 17th-21st ECO Robotics Solve missions by utilizing solar power that aids in gardening and food production management to manage various human survival necessities.
July 24th-28th Droid Builders! Using various robotics platforms such as EV3 and Arduino, students will build various astromech droids with autonomous behaviors and tasks.
July 31st-Aug 4th The Autonomous Vehicle This Track will focus on the building of the automobile, gear box's, differentials, and the programming of the autonomous vehicle.
SIGN UP FOR LEGO CAMPS AT StarKidsAfterSchool.org
FREE EXTENDED CARE AVAILABLE FROM JUNE 12TH – AUGUST 4TH

when you sign up for half or full day camps, between May 11th and May 20th.
Our Extended Care is available till 6:00 pm every day, during summer for $50 per week.
Our center will be closed during July 4th week.
Week by week schedule is listed below. Pictures from previous Summer Camps are under "Our Diary" page.