2018 Summer Camps

HAVE A SPECTACULAR SUMMER WITH LEAPSTART CAMPS!
Leapstart Excel Camps
This summer give your child a head start!
We have put together a  comprehensive Language Arts and Math Readiness Camp,
that ensures a fun and engaging way for your child to stay ahead.
Our seven-week Excel Morning Camp is a combined program that is designed to strengthen reading, writing and mathematics foundation for all Elementary grade levels. In Language Arts we will focus on improving reading frequency, develop vocabulary, comprehend text and improve writing skills. In Common Core Math we will introduce key concepts and focus on improving accuracy and speed. Our well-integrated camp will reinforce essential skills that will give your children the understanding and confidence for excelling at school.
All Excel Camps will take place at De Anza Location
Please ask about Half Day and Full Day Camps.
LEAPSTART SUMMER CAMPS 2018 Chart
Excel Camp with Basketball 101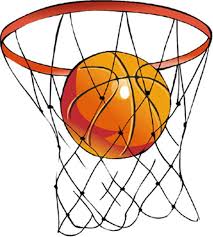 July 16th- 20th Excel Camp with Basketball 101

Our afternoon Basketball camp is a perfect fit for young and restless. This all-level camp offers a highly encouraging and non-competitive environment suited for beginner-level to intermediate level players. Kids will be challenged with skills, games and match-ups for some exciting swooshes and Slam Dunks!
Excel Camp with Around the World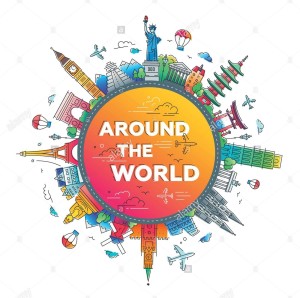 July 23rd – 27th Excel Camp with Around the World

 

We pack our bags and take a trip around the world, right at our facility! During this camp, kids get a chance to experience different cultures, languages, history and interesting facts from around the world. Kids get to explore interesting artwork, projects, symbols and even get to dress up, all without a passport!!
Excel Morning Camp with Harry Potter and Hogwarts is Back!!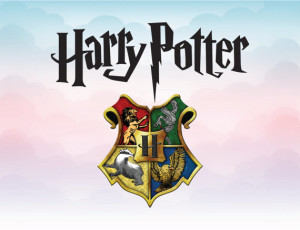 July 30th – Aug 3rd Excel Camp with Harry Potter and Hogwarts is Back!! (De Anza Location)

Immerse in the magical world of Harry Potter, yet again! After the success of our last year's camp, we are bringing the Hogwarts Back! They will get a chance to indulge in spell books, golden snitches, flying cars, potions and other Hogwarts essentials. Experience the Diagon Alley and the wonders of Harry Potter with the Hogwarts.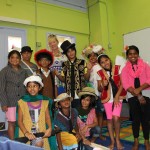 Aug 6th – Aug 10th 
 Excel Camp with Performing Arts' Little Actor's at work!! (De Anza Location)
Immerse in the world of entertainment and learn what actors have to do to prepare for on screen performance. Kids attending this class will be experiencing the training of an actor. We will be uncovering the mysterious arts of acting and break it down into lessons. Through these 3 hour lessons each day, we will be going through Diction, Dancing, Singing, and Improv. With these lessons, your child will learn how famous actors train for their movies. In the middle of the week, we will start the production of a 2-3 minute movie (YES!!), splitting the class into groups. Each group will get a copy of the script along with characters to practice. Each group will be led by assistant teacher and various characters will be assigned to each kid. A Professional Filmmaker will be taking shots of them acting, having their two-three minute movie finished by Friday. Leapstart will send the clip of all groups to the parents for them and their friends & family to view.
All Mad Science camps will take place at De Anza Location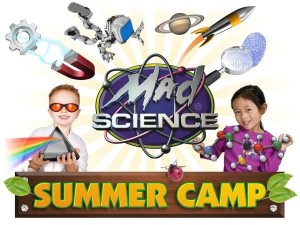 Both our centers will be closed during July 4th week.
"Fizz"-ical Phenomena & Che-Mystery
(ages 6-11)
July 30th – Aug 3rd
Have a ton of fun as we whip up potions and experiment with all kinds of chemical reactions, including growing our own crystals, making sidewalk chalk, and learning the science of chromatography on a Mad Science Lab Coat e get to keep!! Mix it up as we experiment with molecular madness, radical reactions, and "fizz"-ical and chemical reactions. Discover what those crazy chemists are really up to in their laboratories!
All Dance Camps will take place at De Anza Loction
Both our centers will be closed during July 4th week.
June 18th – June 22nd Jhankaar Beats
Jhankaar beats also known as Jbeats is a premiere dance company who has worked with well known Bollywood celebrities & singers and is also recognized by the "California legislature assembly' for their community service. They have performed at various events including an opening act for Giants game at AT&T Park San Francisco. www.jbeatsdance.com
July 9th – July 13th Bolly Hip-Hop 
 Bollywood meets hip hop in this fun-filled class where we move and groove to some amazing mixes. Crews, Free-styling and Battles are identifiers of this style. This includes basic moves for the novice dancer. This is a fun energetic class for all dance lovers who love to express through music and dance.
July 16th – July 20th BollyFusion
Enroll in this 1 week power packed classes to learn some cool moves to the latest Bollywood chartbusters. We blend the best of what Bollywood has to offer: high energy, entertainment, drama and expressions. We will take you back to the streets of Mumbai, to the roots of Bollywood. An experience of pure joy and lots of masti, this class will enable you to let loose, all while learning some fun and high energy street-style moves!
July 23rd – July 27th BollyJazz
Isolations are a quality of movement that were introduced to Jazz dance. Isolations are the movements in one part of the body specifically, while the other parts remain still. A low center of gravity, high energy level, isolations, and style are all characteristics used to identify Jazz dance. There are many different stylistic preferences seen in Jazz dances, such as a slow or fast pace, approach, and even music. In this class we will learn the Jazz style dance on Bollywood music.

Click Here to Enroll Now for Lego Camps

Junior Camp | Grades K-2 Junior Lego Camps will be held at De Anza Location
Senior Camp | Grades 3-6 Senior Lego Camps will be held at Stevens Creek Location
For camp description and enrollment, please visit www.StartKidsAfterSchool.org

SIGN UP FOR LEGO CAMPS AT StarKidsAfterSchool.org
EXTENDED CARE AVAILABLE ALL DAYS OF THE CAMP
FROM JUNE 11TH – AUGUST 3RD

Both our centers will be closed during July 4th week.